Welcome to Harris LithoGraphics
Harris LithoGraphics is your source for an entire line of services using technology and creativity to address your most critical projects.
We specialize in rapid project schedules and on-demand production. Let us design, coordinate, print, and distribute your organization's next project! With our team of dedicated professionals, we offer nothing but the best in customer service, quality control and cutting edge technology– leaving you confident that your projects are handled efficiently and in a timely fashion.
Revolutionize the way your organization manages its printed pieces and corporate image by connecting with Harris LithoGraphics.
To place an order or get help with a new project, enter our online Customer Service Center. To download useful software and find helpful information, search our Resources & Support area. To learn more about us, browse through our Company Info section.
Enjoy your visit!
Harris LithoGraphics began as a prepress shop in 1975 and has evolved into a full service printing company that offers brochures, books, newsletters, letterheads, envelopes, business cards, saddle stitched books, pamphlets, direct mail pieces, and more.
Every project at Harris is produced in the greenest, most environmentally friendly atmosphere possible. We believe that a commitment to green isn't enough – actions, not words, make the difference in our environment.
That's why Harris LithoGraphics uses only vegetable based inks instead of petroleum based products, which can have a negative impact on the environment. In addition, we our print runs are tightly scheduled, which reduces the amount of ink used.
What's a QR Code?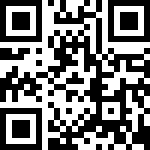 QR Codes are becoming more and more popular and easy to create. Use them for a link to your website, a video, business card, events, promotional codes and more.
Click on the link below that will give you a better way to expand your business and get your information out to the mobile world. Use this site to create your own, or have Harris Litho Graphics do the work for you.